Certificado profesional de Soporte de TI de Google
This is your path to a career in IT. In this program, you'll learn in-demand skills that will have you job-ready in less than 6 months. No degree or experience required.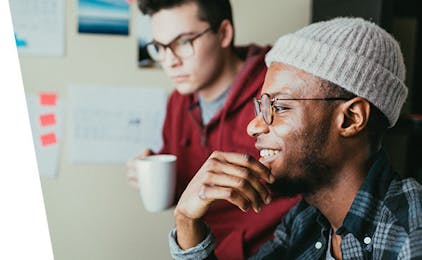 137,949 calificaciones
1,062,619 ya están inscritas
6 meses
Menos de 10 horas de estudio por semana
Inglés (English)
Subtítulos: Inglés (English), Árabe (Arabic), Francés (French), Portugués (europeo), Italiano, Portugués (de Brasil), Vietnamita, Alemán (German), Ruso (Russian), Español (Spanish)
Nivel principiante
No se requiere experiencia previa.
Obtener créditos
Crédito elegible en 2 universidades que ofrece títulos de grado en Coursera
Desarrolla habilidades que te prepararán para el trabajo aprendiendo de los mejores
Ponte rápidamente en marcha para comenzar una carrera profesional en TI con un certificado profesional de Google. Conoce los fundamentos de las redes y los sistemas operativos, la forma de proporcionar asistencia integral al cliente y cómo resolver problemas mediante el uso de código.
Títulos de trabajos comunes: Administrador de bases de datos, especialista en TI, especialista en soporte de tecnología, analista en sistemas, ingeniero de redes, técnico de la help desk, especialista en soporte de TI, técnico de TI, especialista en usuarios informáticos, asistente de TI
¹ Datos de un informe de Burning Glass Labor Insight (promedio de 0 a 5 años de experiencia), Estados Unidos, 01/4/2021 - 31/3/22.
² Progreso de la carrera profesional (por ej. nuevo empleo/carrera profesional, promoción, ascenso) en un plazo de 6 meses a partir de la finalización del curso, según el certificado recibido. respuestas de la encuesta a graduados, EE. UU. 2021.
$52 000
salario promedio de nivel básico¹
75 %
de los graduados con certificado de Google afirman que su carrera profesional ha mejorado²
400 000
oportunidades de puestos de trabajo más demandados en TI¹
más de 150 
Conéctate con más de 150 empleadores de los EE. UU. después de finalizar el programa
¹ Datos de un informe de Burning Glass Labor Insight (promedio de 0 a 5 años de experiencia), Estados Unidos, 01/4/2021 - 31/3/22.
² Progreso de la carrera profesional (por ej. nuevo empleo/carrera profesional, promoción, ascenso) en un plazo de 6 meses a partir de la finalización del curso, según el certificado recibido. respuestas de la encuesta a graduados, EE. UU. 2021.
Habilidades que obtendrás
Debugging

Encryption Algorithms and Techniques

Customer Service

Network Protocols

Cloud Computing

Binary Code

Customer Support

Linux

Troubleshooting

Domain Name System (DNS)

Ipv4

Network Model
Acerca de este certificado profesional
Prepare for a career in the high-growth field of IT, no experience or degree required. Get professional training designed by Google and get on the fast-track to a competitively paid job. There are 400,000 U.S. job openings in IT and a $52,000 median entry-level salary in IT support.¹
Over 5 courses, learn in-demand skills that prepare you for an entry-level job. Upon completion, you can directly apply for jobs with Google and over 150 U.S. employers, including Walmart, Best Buy, and Astreya.
75% of Google Career Certificate Graduates in the United States report an improvement in their career trajectory (e.g. new job or career, promotion or raise) within 6 months of certificate completion²
This program also prepares you for the CompTIA A+ exams, the industry standard certification for IT—you'll earn a dual credential when you complete both.
This program is ACE® approved—when you complete, you can earn up to 12 college credits, the equivalent of 4 associate degree-level courses.
If you're interested in building on your IT foundations, check out the Google IT Automation with Python Professional Certificate.
Check out all Google Career Certificates here.
¹US Burning Glass Labor Insight Report salary data (median with 0-5 years experience) and job opening data. Data for job roles relevant to featured programs (4/01/2021 - 3/31/22).
²Based on program graduate survey responses, United States 2021
Qué aprenderás
Gain skills required to succeed in an entry-level IT job

Learn to perform day-to-day IT support tasks including computer assembly, wireless networking, installing programs, and customer service

Learn how to provide end-to-end customer support, ranging from identifying problems to troubleshooting and debugging

Learn to use systems including Linux, Domain Name Systems, Command-Line Interface, and Binary Code
¿Qué es un certificado profesional?
Desarrolla las habilidades necesarias para completar el trabajo
Ya sea que desees comenzar una nueva carrera o cambiar tu carrera actual, los certificados profesionales de Coursera te ayudan a prepararte para el puesto. Aprende a tu propio ritmo, en el momento y el lugar que te resulten más cómodos. Inscríbete hoy mismo y descubre una nueva carrera con una prueba gratuita de 7 días. Puedes pausar tus clases o finalizar la suscripción en cualquier momento.
Proyectos prácticos
Aplica tus habilidades en proyectos prácticos y desarrolla una cartera que demuestre tu preparación para los trabajos a los posibles empleadores. Deberás terminar los proyectos correctamente para obtener tu certificado.
Obtén una credencial profesional
Cuando completas todos los cursos del programa, obtienes un certificado que puedes compartir con tu red profesional, así como acceso a los recursos de apoyo profesional que te ayudarán a comenzar tu nueva carrera. Muchos certificados profesionales tienen socios interesados en contratar personal que reconocen la credencial del certificado profesional, y otros pueden ayudarte en tu preparación para el examen de un certificado. Puedes ver más información en las páginas del certificado profesional particular en donde aplica. ofrecido por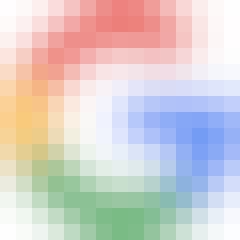 Google
Google Career Certificates are part of Grow with Google, an initiative that draws on Google's 20-year history of building products, platforms, and services that help people and businesses grow. Through programs like these, we aim to help everyone– those who make up the workforce of today and the students who will drive the workforce of tomorrow – access the best of Google's training and tools to grow their skills, careers, and businesses.
Obtén crédito para tu título de grado
Después de completar este certificado, puedes obtener créditos universitarios cuando seas admitido en uno de los siguientes programas:
Preguntas Frecuentes
¿Cuál es la política de reembolsos?

¿Puedo inscribirme en un solo curso?

¿Este curso es 100 % en línea? ¿Necesito asistir a alguna clase en persona?

Why start a career in IT?

What background knowledge is necessary?

Do I need to take the courses in a specific order?

Which jobs does this program prepare for?

What kind of companies hire IT Support professionals?

What will I be able to do upon completing the professional certificate?

What resources will be available to help with the job search process?

Why did Google create this program?

Can I get college credit for taking the Google IT Support Certificate?

Will completing the certificate prepare me for the CompTIA A+ exams?

Is this program offered in other languages?

Is the Google IT Support Professional Certificate licensed?

How much does this certificate cost?
¿Tienes más preguntas? Visita el Centro de Ayuda al Alumno.